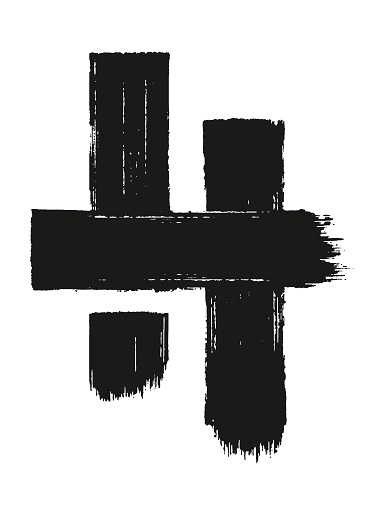 I'm sitting in a studio in Berlin. The guys just left, the dudes I work with when in Berlin. "Hitimpulse." Great guys. They actually give me a bit of what I had in my old band, without any comparisson of course.
There are 4 guys that make Hitimpulse; Henrik, Jeremy, Jonas and Alex…. Well actually I call him "Boris," because he's Russian, go figure. They give me that fun spirit it was to be a band, to be a collective, creating something together. We play "Rocket League" on the playstation and go to the sauna together like real men. It's sort of a mix between a boy's club and a gay club, but I like it. And even tho I love my lonely hours and the solitude, that I've grown so custom to, it's nice to once again feel like you're part of a musical family.
The guys are 23 and 24 years old. And that doesnt go unnoticed sometimes. For example, they still do that group pressure thing, when we go out drinking…….. It's awesome! Boys will be boys and especially Vince, an outside guy that might soon become an inside guy, who we call "Young Vince" after I wrote a song called, well "Young Vince," featuring his name, is having a hard time; "Come on, drink that Russian Vodka like a man." "But I gotta drive….?" "Fuck that! Drink! Drink that shit like you mean it." – And off he goes and downs a glass of straight up vodka. (Just kidding mom, promise we're drinking responsibly.) Yes, boys will be boys and I like these ones. "Hitimpulse." Clever name too, for guys who write hits don't you think….?
Oh and then there's "Lex" – he's the guy who does all the mastering in the B-studio. Lex doesn't wanna go to the sauna with us. Don't know why……?
Cause if there ever was a day to go to the sauna, it was yesterday. And boy did that turn out weird. Not even weird, just….. surreal. But I guess nothing could compare to the surreal moment we all witnessed when Donald Trump won the election and became the president of the United States of America yesterday.
So here's what we did to forget the horror. We went to sweat it out. Write a smash. Forget all about it. Martin, who's the oldest man on the planet, also came when he heard the news. – We joke about Martin's age, because he's smarter than all of us put together and really most likely the youngest soul of any of us. Martin is a topliner and a songwriter and probably my favorite at it too. Well Martin was definitely ready to forget the horrible night it had been and he showed up later at the sauna, to grace our day with his presence.
And hopefully this little video too can distract my American friends a bit and get their minds off things for a minute. Literally just for a minute. Enjoy and God bless America and "Hitimpulse" – thank you for taking me in as one of your own. ❤️